Winston Quick Quote
WELCOME TO WINSTON ART GROUP'S WINSTON QUICK QUOTE
a virtual platform powered by Winston Art Group to provide convenience, accessibility, and tailored expertise to collectors at home or on-the-go.
HOW IT WORKS
Winston Quick Quote is a convenient and streamlined tool to track the value and maintain current records of your valuables for future interests in sales, acquisitions, donation, insurance, and financial investment. Here's how it works:
Our experts will prepare a Quick Quote report that identifies a low-high estimate of your item's current fair market value. For example, we provide a range of $1,000 – $1,500. This range is the estimated price that your piece could reasonably realize at this moment at auction.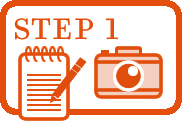 Describe your item and upload photos.
Check Terms & Conditions.
(Option to check additional services—buying, selling, collection management)
Submit Request and proceed to Paypal to make payment ($100.00).
Receive confirmation email from our team and Paypal receipt.
Receive your Quick Quote report within three to five days of submitting your request.
Once you've received your report, the next step for any collector is to obtain a current USPAP regulated appraisal. For further assistance, please contact our Winston Art Group representative for individual appraisal services.